Ano Poli , an enchanting mix of stone streets, traditional houses and impressive monuments from the Byzantine and Ottoman eras is the most complex and beautiful district of Thessaloniki. It represents the old part of Thessaloniki with the most beautiful panoramic view of the bay.
Our recommendation for visiting this part of the building is if you are staying a little longer in Thessaloniki and if it is not particularly hot. It is located about 4 km from the city center and it is the only part of the city that was not affected by the great fire in 1917.
Older residents help preserve the neighborhood's intimate character, chatting across the narrow alleys from their balconies or lowering rope baskets for bread and newspapers.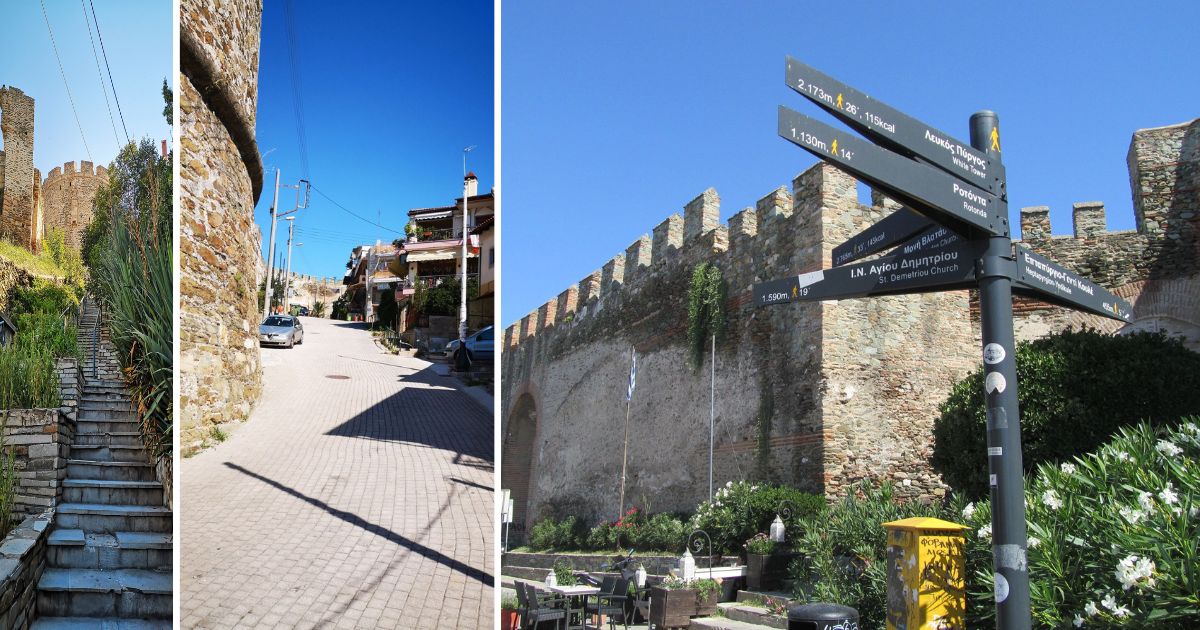 Just wandering off the beaten path, getting lost among the pomegranate trees and winding cobbled streets is pleasure enough. Although it is so densely built, this most elevated area of ​​the city is also the greenest. When you get tired of walking, take a break and sit in one of the cafes in one of these alleys, to feel the spirit of this neighborhood, see the architecture of the surrounding buildings and breathe in the character and soul of Thessaloniki.
You can visit Ano Poli in several ways. The first is of course on foot. It takes about 50 minutes to walk uphill from the center of Thessaloniki. The old town and the old walls can be a landmark for you from all parts of the city, and you will definitely reach your destination easily. You can also arrive by bus lines 23 and 24, or by tourist line 50, which starts from the White Tower (it is a tourist bus and goes around other sights of Thessaloniki), and you can get off at the stops and have a look around.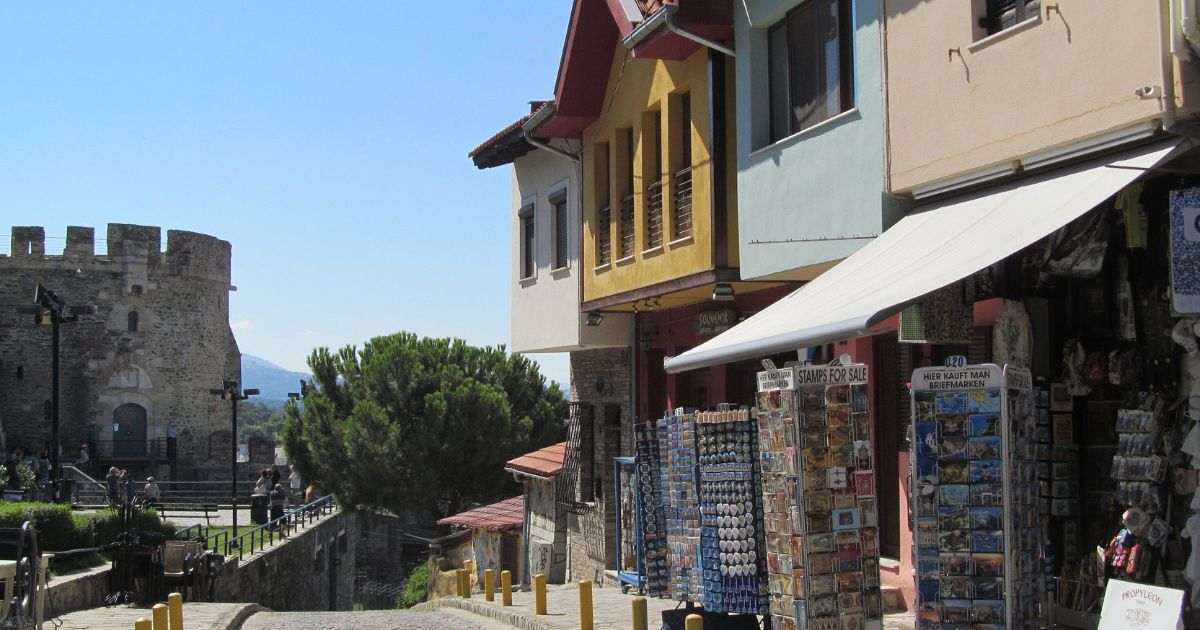 Along the high walls are several large gates for the entrance to the old town. In the eastern part of the wall is the entrance that leads to the Trigonion tower from where the most beautiful view of the city can be seen.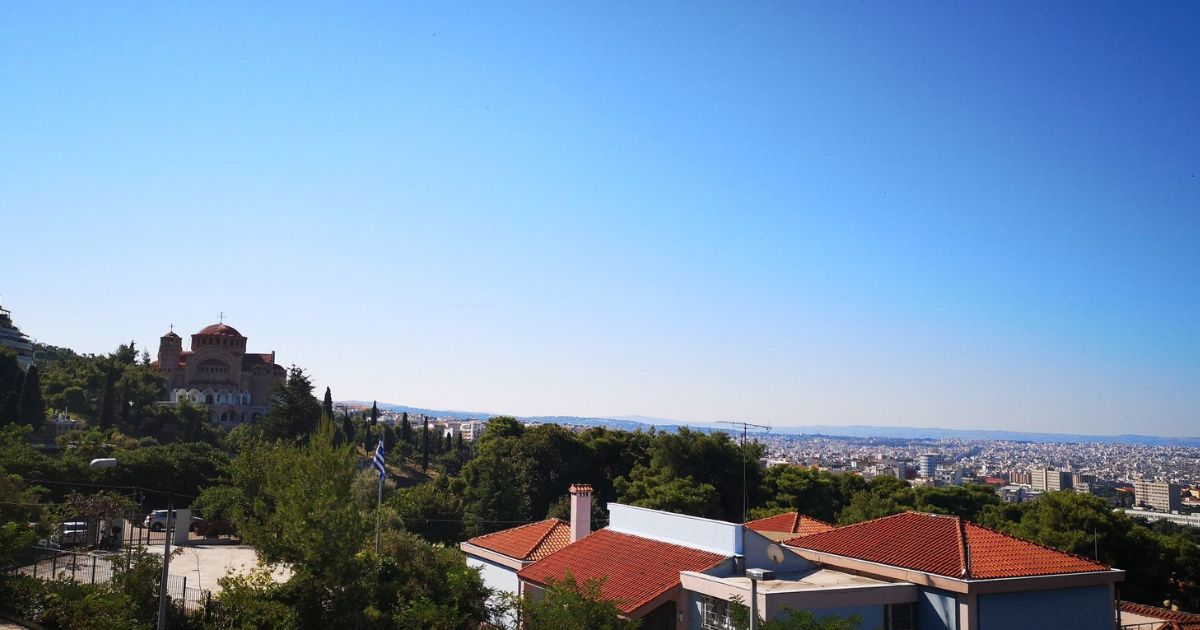 The view is especially beautiful when the day is windy and without fog. Then you can see Mount Olympus very clearly from the tower.
In this part of the city there is also a small square, a church, several taverns and cafes and several souvenir shops. In our opinion, the best time to visit the old town is in the late afternoon, so that you can enjoy the sunset from the fortress or from the terrace of one of the cafes. The return is much easier, so you can also go down to the city on foot, but not before visiting the Vlatadon Monastery and the small Osios David church from the 5th century. The church is famous for its 5th century fresco depicting Jesus Christ without a beard. From the small courtyard of the church there is a beautiful view of the city, the sea and Olympus.